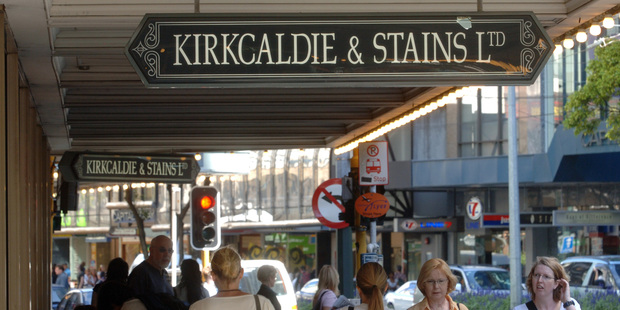 Selwyn and David Cushing have lifted their stake in Kirkcaldie & Stains, the iconic Wellington department store owner, to 19.55 percent.
The Cushing family's investment arm, H&G Ltd., increased its holding in the company from 18.49 percent, paying $2.68 a share, according to a substantial security holder notice to the NZX.
Kirkcaldie's Harbour City Centre building has an August 2011 valuation of $46.5 million, which will increase to $48.7 million when earthquake strengthening is completed, according to the company's 2011 accounts. At today's share price of $2.68, the company is valued at $27.5 million.
Last week, David Cushing told BusinessDesk the company was "very happy to add to our holding" and "we will be heading to 19 percent."
Cushing said there are no plans to make a full takeover though he added "never say never."
Kirkcaldie told shareholders in February it was looking to expand its property arm amid ailing retail sales. The company has struggled to attract customers without discounting goods since the global financial crisis prompted households to focus on repaying debt.
The store's exposure to Wellington also means it's been hit with a double whammy as the government's austerity plans slash jobs in the public sector, which pads out the city's consumer base.