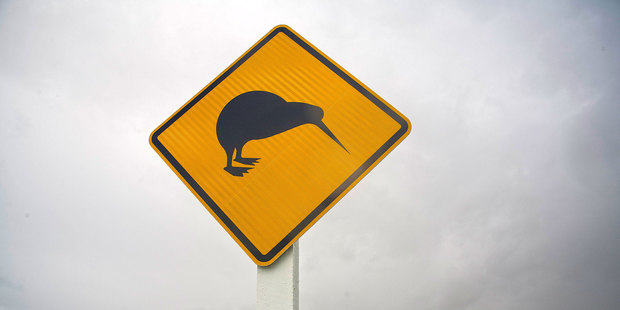 Do financial advisers need social welfare assistance?
Nigel Tate, head of the Institute of Financial Advisers (IFA), seems to think so.
Tate's call for half of the KiwiSaver $1,000 kickstart payment to fund some face-to-face time with a real financial adviser was sensibly hosed down by Commerce Minister, Craig Foss. Using taxpayer money to subsidise IFA members is not a vote-winning strategy.
Despite that, Tate does make some sound points. Many KiwiSavers have not invested according to best portfolio practice (or is it theory?), which states the longer your time horizon, the higher your allocation to growth assets (shares etc) should be.
He's also right that financial advisers are currently pitifully rewarded for advising on KiwiSaver - about $15 annually per client based on average account balances, according to the report.
However, there are a couple of holes in the argument. Firstly, most KiwiSaver members don't need very complicated advice (albeit, as Tate points out, advisers may have to jump through time-consuming regulatory hoops to give it). The principal alleged concern is that a large proportion of KiwiSavers, particularly those in default schemes, have not adopted an age-appropriate asset allocation - mostly, too many young people in conservative funds.
But rather than sending off default members for a $500 taxpayer-funded session with a financial adviser, the easy way to correct the problem would be to introduce an age-based asset allocation default system, which is indeed one of the options to be considered in the upcoming default provider review.
(By my reckoning about $365 million would have been spent on advice fees so far if the roughly 730,000 defaulted KiwiSavers had a $500 advice check-up.)
And while advisers hooked in to a 25 basis point trail commission on KiwiSaver funds are paid little today, that fee, along with member balances, is mandated to grow.
For ease of calculation, let's say that in 20 years time average KiwiSaver balances are $100,000 (a not unreasonable assumption), then a 25 basis point trail is worth $250 annually per client. Or for an adviser with 100 KiwiSaver clients that's annual revenue of $25,000 - not a fortune but ok considering the minimal ongoing maintenance requirements.
As for KiwiSaver members themselves (whose own subsidises have been cut to the bone) the rewards for financial advisers have to be calculated over the long term and not propped up by a government handout today.