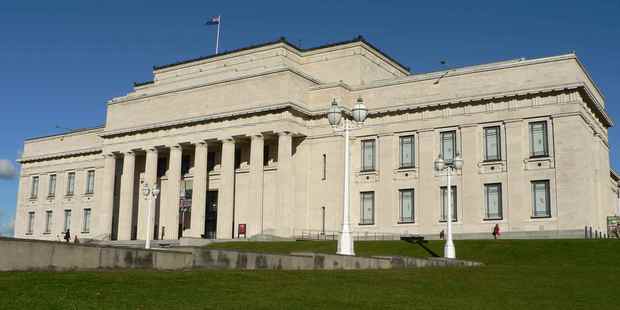 Auckland War Memorial Museum is worried looming law changes will make it trickier to receive donations of historically valuable objects, manuscripts and books.
Museums and art galleries throughout the country regularly receive gifts from members of the public.
Currently, the Unsolicited Goods and Services Act (UGSA) 1975 says such institutions have full ownership of donated goods three months after they are given.
Without full ownership rights, the Museum could be liable if it chose to dispose of the items, restore them, or move them into a collection.
"The true owner could arrive at the Museum, see the object on display, and the Museum could be liable for conversion," the museum said in its submission on the Consumer Law Reform Bill.
Conversion is a legal term applied to the unlawful taking or use of someone else's property.
The Consumer Law Reform Bill proposes repealing the UGSA and creating new regulations within the Fair Trading Act.
Spokesperson Megan Salt said the museum agreed with a proposal in the Bill which meant it would become full owner of goods 10 days after receiving them, rather than three months.
But it is worried about another line in the bill which proposes covering only situations where the donor is a "person, in trade".
The museum said in its submission that: "In most instances the sender of unsolicited goods to the Museum is never a "person in trade" or the Museum has no way of establishing that the sender is in trade."
"Accordingly, museums will lose this valuable protection."
The museum is calling on the Commerce Commission to remove the "trade reference" before the bill becomes law.
"It would be an issue for us if we no longer had the protection of the 1975 Act or its replacement," Salt said.
"It is a bit obscure to people outside our sector but important for cultural institutions who receive all sorts of unsolicited items and need to deal with them appropriately and with sensitivity."
Auckland War Memorial Museum has had previous issues around donated items.
The Museum and Sir Edmund Hillary's children had a spat in 2009 over access and publishing rights to his diaries and family papers, bequeathed to the museum in his will.
Prime Minister John Key and his office stepped in to mediate when the parties were headed to the courts. An agreement was reached after an 18 month fight.
Peter and Sarah Hillary were given unlimited access to the archive and the right to sort through it to have anything considered private returned to them.
The museum was able to retain ownership of the archive, including diaries, letters and pictures of expeditions and family holidays recorded throughout Sir Ed's life.