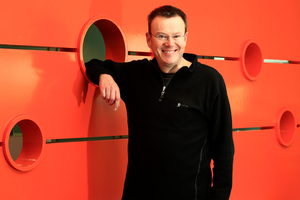 Endace, which commercialised cyber-security research done by Waikato University, has beaten the earnings guidance in March when British Government austerity measures squeezed the Auckland company's revenues.
Net profit was US$1.8 million, or US10.5c per share, in the 12 months ended March 31, down from US$2.2 million, or US12.95c, a year earlier. Pre-tax earnings of US$2.2 million were more than twice the US$1 million flagged in March, and just ahead of the US$2 million forecast in October.
The pre-tax profit included the recovery of US$720,000 owed to Endace that the company had previously taken as a provision for bad debt.
"We are confident of our competitive technology strength in the market and remain committed to increasing our focus on growth in the enterprise data centre," chief executive Mike Riley said. "Our sales pipeline is healthy and we remain very excited about the opportunities for Endace."
The stock rose 1.2 per cent to £4.10 on the London stock exchange, having shed 27 per cent since it issued its profit warning in March. That values it at £68.3 million, some £25.8 million less than before the warning.
That warning prompted the company to appoint Deutsche Bank to review its future options, a task that is still underway.
Endace's revenue grew 7.3 per cent to US$41.2 million with wider gross margins at 73.1 per cent from 66.5 per cent a year earlier.
It didn't burn through as much cash as expected, holding US$5.4 million in cash and equivalents as at March 31, more than the US$4 million flagged in its profit warning.
The company provides high-performance traffic analysis, latency measurement, network security and application acceleration solutions.