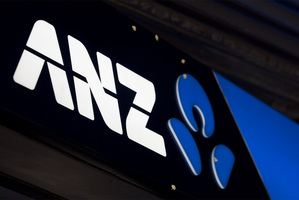 Sister banks ANZ and National have cut their advertised one-year fixed mortgage rate by 40 basis points to 5.25 per cent, pointedly noting that unlike the current 4.99 per cent limited time special offer from Kiwibank, borrowers don't require a 30 per cent deposit.
In a statement, ANZ Retail Managing Director Kerri Thompson said the cut - from tomorrow May 10 - took the group's one-year rate to its lowest point in 17 years.
"Domestic and international conditions mean wholesale interest rate markets have been volatile. There's currently a window for cheaper longer term wholesale interest rates that ANZ is taking advantage of and we're passing this on to customers," Thompson said.
"We're not sure how long this window will remain open. We hope to be able to keep it open for a while but we'll be reviewing it on a daily basis," she added. "This is ANZ's lowest one-year fixed home loan rate since at least 1995."
The new ANZ and National Bank one-year rate is 49 basis points lower than their 5.74 per cent advertised floating, or variable, rate.
The cut comes a day after SBS Bank cut its three and five-year fixed mortgage rates to advertised market lows. See more here. It also comes after significant falls in the swap, or wholesale, rates that banks themselves borrow at - see our chart below.
Thompson also noted that although Kiwibank currently has a 4.99 per cent one-year special, the state owned bank's offer requires borrowers to have a 30 per cent deposit. See all bank advertised home loan rates here. For its part, Kiwibank recently told interest.co.nz that its current special offer is proving its most successful one to date.
Meanwhile, ANZ is also cutting its six-month term deposit rate by 30 basis points to 4.00 per cent from Thursday.