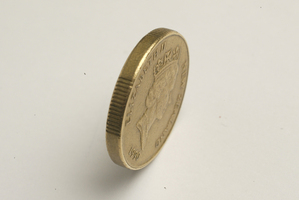 The New Zealand dollar extended its loss after weaker-than-expected US jobs data and electoral leadership changes in France and Greece sapped investors' appetite for higher-yielding assets.
The kiwi dollar traded at 79.33 US cents just before 8am, the lowest since January 18, down from 79.54 cents at the close of trading in New York on Friday. The trade weighted index dropped to 71 from 71.08.
Traders sold down higher-yielding assets such as equities and the kiwi dollar after American employers added the fewest number of jobs in six months and wages stagnated. The US economy added 115,000 workers last month, falling well short of estimates of 160,000. The jobless rate unexpectedly dropped to a three-year low of 8.1 per cent as more people stopped looking for work.
"It all started with nonfarm payrolls on Friday evening as the headline number came in a lot lower than the market had expected which has led to questions about the global recovery," said Stuart Ive, currency strategist at HiFX.
"Obviously, the New Zealand dollar has fallen along with that."
Investors are also concerned that general elections in France and Greece will raise questions about those nations' commitment to already-agreed austerity measures across the Euro-zone. Defeated French President Nicolas Sarkozy has handed control of Europe's second-biggest economy to socialist Francois Hollande, who won about 52 per cent of the vote, according to Bloomberg.
Greek voters have cast doubt on whether the two main parties, New Democracy and Pasok, can form a coalition. The latest count suggested a bailout-supporting the coalition could just scrape together a 1-vote majority, Bloomberg reported.
"Greece's elections have disappeared a little under the umbrella of the French elections - no-one really knows what's going on yet," Ive said.
Greece's two major parties formed a caretaker government last year to implement severe austerity cuts in return for a 130 billion euro bail-out and the biggest debt restructuring ever.
There is no significant data set for release in New Zealand today.
The New Zealand dollar fell to 60.68 euro cents from 60.77 cents at the close of trading in New York. The kiwi was little-changed at 78.07 Australian cents from 78.11 cents. It slipped to 49.13 British pence from 49.23 pence and declined to 63.29 yen from 63.47 yen.