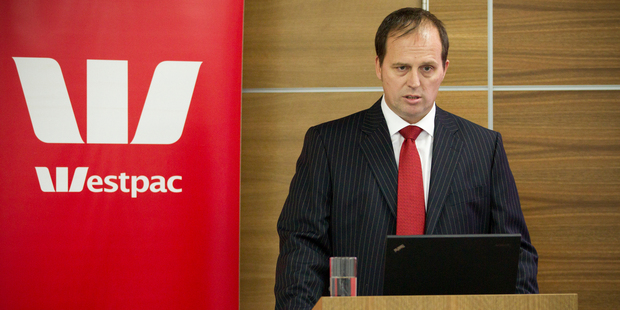 New Westpac New Zealand chief executive Peter Clare wants to double the bank's market share of lending to agriculture and focus on more mobile technology.
Clare took over the top job from George Frazis last month and said he was in the luxurious position of coming into an organisation that already had "great momentum".
Westpac's New Zealand business yesterday posted cash earnings of $333 million for the six months to March 31, 14 per cent up on the same prior period.
Clare said he had two areas he hoped to prioritise. "I am a very strong believer in the mobile banking channel. We now have several apps and I would like us to maintain that lead."
Westpac recently launched a Cash Tank application which shows how full or empty an account is after research showed the most common question from callers was "what is my balance?".
Clare said the business also had an opportunity to improve its business banking share, particularly in non-dairy agriculture.
"If I look at our market share we should be at 20 per cent. Agricultural lending is about half that. Clearly there is an opportunity to step up our focus there."
But business banking remained a tough market.
Clare said overall he would describe it as "patchy".
But growth in the New Zealand economy remained fairly subdued.
"Our view is that the New Zealand economy remains in a position of recovery. Our customers are very much focused on deleveraging," he said. There had been some growth in 2011 but it was also the weakest year for residential construction since 1993, Clare said. However, the Canterbury rebuild was boosting construction and there was also some pick-up in Auckland.
"Internationally the sovereign debt issues continue to linger. I don't think we are out of the woods yet," he said.
Clare said the cost of overseas funding for New Zealand banks remained high and volatile.
However Westpac was strong and positively funded. Earlier this year it raised $750 million in the New Zealand market for a three-year note and 325 million Swiss francs in covered bonds internationally.
Westpac's impairments had improved in line with the economy and it was seeing a moderate pick-up in its market share.
The decision to place more decision-making in the hands of local bankers was also paying dividends, he said.