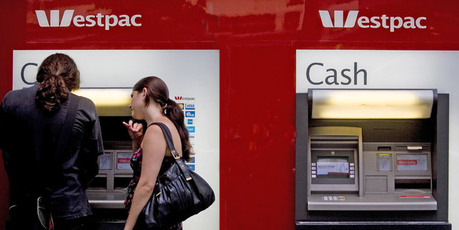 Westpac's New Zealand cash earnings rose 24 per cent in the first half, reflecting improved margins and growth in lending and deposits in what it called a subdued local economy.
Cash earnings from New Zealand rose to $333 million in the six months ended March 31, from $269 million a year earlier, the Sydney-based lender said in a statement. Cash earnings for the parent company rose a more modest 1 per cent to A$3.2 billion.
Westpac, Australia's second-largest bank, said it had "modest" balance sheet growth in New Zealand in the first half, with lending up 4 per cent and deposits up 6 per cent. "Improved margins, strong wealth and insurance cross-sell and lower impairment charges contributed to the strong result," it said.
The outlook for the remainder of the 2012 year is similar to its home market of Australia, where growth "remains uneven and activity remains soft in those sectors that rely on consumer demand, non-commodity exports and tourism."
In New Zealand, growth has been even more modest, with global uncertainty impacting exports," the bank said.
"Confidence and activity are showing some signs of improvement as the rebuild of Christchurch gathers momentum, although the pace of improvement is likely to be slow."
Westpac had 20 per cent of New Zealand's consumer lending market in the first half, unchanged from a year earlier, while its share of deposits edged up 1 percentage point to 21 per cent. Its share of business lending slipped to 17 per cent from 18 per cent, it said today.
Net profit at the parent dropped 25 per cent to A$2.97 billion, meeting analyst estimates. In the first half of last year it recognised a tax gain from the acquisition of St George Bank. The bank's effective tax rate was 30.7 per cent compared to 5.6 per cent in the first half of 2011.
Shares of Westpac traded at $22.69 and have gained 14 per cent this year. The stock is rated a 'hold' based on the consensus of 20 analysts in a Reuters survey.
The parent company's net interest margin was 2.17 per cent, down 4 basis points from a year earlier. Its Tier 1 capital rose 28 basis points to 9.81 per cent.