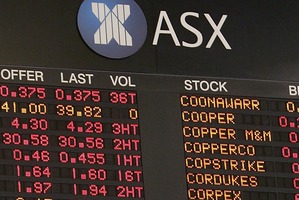 A New Zealand publishing company which had planned to float on the local market has merged with an Australian business and listed across the Tasman.
Opus Print Group, which was majority owned by Auckland-based private equity company Knox Investment Partners, made a presentation at the NZX's investor day last year and was widely touted as an upcoming initial public offering last year.
But in November it announced plans to merge with McPherson's Printing Group to form a newly listed company on the Australian Securities Exchange which began trading on April 10.
Knox Investment Partners managing director Bret Jackson said it had evaluated a listing on the NZX which would have put it close to being in the top 50 listed companies but the timing had not been right.
"Knox would have preferred to list this investment on the NZX but unfortunately the timing was not right with the volatile market conditions in mid-2011 and therefore we decided not to pursue this course."
Soon after deciding not to list, the company was approached to merge with part of a business owned by Australian listed publisher McPherson's.
In January, McPherson's shareholders voted in favour of splitting off its printing business which then became an independent company. Opus then acquired the new business and rebranded it under Opus Group.
Jackson said the acquisition of McPherson's Printing Group completed its product offering and was expected to make significant savings over the next 24 months.
"[It] will position the company well to continue to compete efficiently and in a material scale in its markets."
The company expected to make A$4.9 million ($6.2 million) in savings a year and increase its earnings before interest tax, depreciation and amortisation by 20 per cent.
The shares began trading around A94c despite the agreed acquisition price between McPherson's and Opus being A$1.48. The shares have since fallen to around A83c.
Jackson said it was not uncommon for the share price to fall in a reverse takeover transaction as there was an "information vacuum" in the market through limited knowledge of Opus.
"Volume being sold in the market place seems to be primarily driven by smaller McPherson's shareholders who wish to quit their holding, which is suppressing pricing. This has been apparent in the very low volume of shares traded immediately post listing."
This week the private equity company also transferred its direct holding in Opus Group to its investors.
Jackson said the rationale for returning shares was to allow the Knox high net worth investors to benefit from the merger over the next two years.
This distribution also cut the Knox controlled stake from 45 per cent to about 30 per cent, a more standard post listing position for private equity.