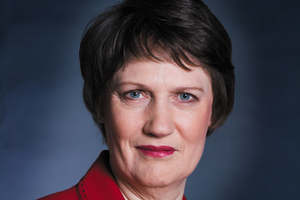 Former New Zealand Prime Minister Helen Clark has topped a list of the "most powerful women you've never heard of".
Foreign Policy magazine has placed the former Labour leader, who now heads the United Nation's Development Programme, on the top of list of 25 women who are "running the world", but are less well known than the "Angela Merkels and Dilma Rousseffs" of the world.
"As New Zealand's prime minister, Helen Clark oversaw a decade of economic growth and won three straight terms in her post after a long career as a Labour Party legislator and cabinet minister.
Less than a year after losing the 2008 General Election, Clark took charge of the UN Development Programme, the first woman to lead the organisation.
"Clark, 62, now oversees the UNDP's nearly $5 billion (NZ$6 billion) annual budget and more than 8,000 employees operating in 177 countries. Cholera in Haiti and famine in Somalia may be far from daily life for many New Zealanders, but Clark appears undaunted. Her top goal as administrator, she said last fall (autumn), is no less than to eradicate extreme poverty around the world."
Chinese state councillor Liu Yandong, US Treasury undersecretary for international affairs Lael Brainard, Nigerian Finance Minister Ngozi Okonjo-Iweala, and US Secuirities and Exchange Commission chairperson Mary Schapiro round out the top five of the list, which is dominated by politicians.