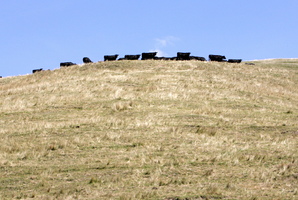 Farm sales surged 109 per cent in the March quarter, to the highest level in a three-month period since September 2008, the start of the global financial crisis.
The number of farms sold rose to 397 in the three months ended March 31, from 190 sales a year earlier, according to the Real Estate Institute of New Zealand.
The median price per hectare for all farms sold rose 14.1 per cent to $17,577.
"Sales over the three months to March reflect the strengthening of the rural economy, bolstered by favourable growing conditions, very good levels of production, solid market returns and a positive climate for borrowing," said Brian Peacocke, rural market spokesman at REINZ.
All regions, apart from the Hawkes Bay, recorded an increase in sales in the March quarter compared with a year earlier. Canterbury showed the largest increase, up 39 sales, followed by Waikato on 38, while the Hawkes Bay dropped four sales.
"Irrespective of the above, a note of caution is clearly emerging as the industry prepares for winter ... it is unlikely the combination of current benevolent factors will be repeated for some time to come," said Peacocke.
Grazing properties accounted for the largest increase in sales, up 59.9 per cent over the three months. The median sale price for a grazing farm rose to $15,696 a hectare from $13,220 in March 2011.