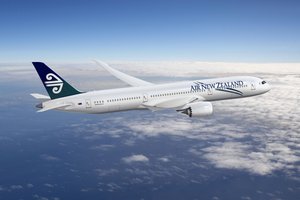 A new code sharing deal between Air New Zealand and Japanese carrier All Nippon Airways (ANA) has begun this week, with the first flight under the arrangement landing in Auckland this morning.
Air New Zealand is hoping that the new deal with ANA will help rebuild the lucrative Japanese tourist trade to New Zealand.
This was last year dealt a double blow by first the Christchurch earthquake then in quick succession by the devastating Japanese earthquake and tsunami.
Air NZ deputy chief executive Norm Thompson said Japanese tourist numbers had seen a dramatic fall over the past few years, but the earthquakes had meant what was once a 160,000 visitors per year market was now down to around 60,000.
As part of the new code sharing deal, Air New Zealand last night moved its terminal operations at Narita airport to sit alongside facilities used by ANA and other Star Alliance airlines.
Such a close link with ANA should make it easier for New Zealand travellers to use Japan as another hub for catching connecting flights to Europe and other Asian cities.
Another connection between the two airlines is the new Boeing 787 aircraft - the so-called 'Dreamliner'. ANA was the first airline in the world to fly the innovative carbon-fibre composite plane. Air New Zealand has ordered 10 of the larger capacity version of the planes and hopes to start flying them in 2014.
- Herald Online