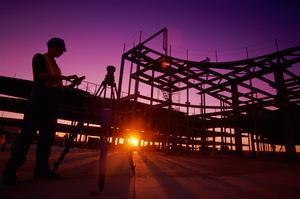 Australia's corporate watchdog has warned all listed companies to adhere to continuous disclosure laws after securing an enforceable undertaking from Leighton Holdings over its A$900 million ($1.1 billion) earnings downgrade last year.
The Australian Securities and Investments Commission (ASIC) hit Leighton with three penalties totalling A$300,000 for contravening the law on continuous disclosure after the April 11 downgrade pushed the company into a A$427 million loss, sending its share price plunging.
ASIC also secured a forward-looking enforceable undertaking from the construction and property giant and said all company directors should note the monitoring regime facing Leighton over the next three years.
An independent consultant would assess Leighton's disclosure practices, compare them with best practice, make recommendations and monitor the disclosure practices of the company, ASIC chairman Greg Medcraft said.
"[Disclosure practices] should be something that all directors should consider," he said, adding ASIC would review Leighton's progress each year.
ASIC's eight-month investigation of Leighton's market disclosures ended last month when it received the last batch of company documents.
An independent ASIC delegate then reviewed the evidence and determined Leighton had broken the law, but with the company's acceptance of infringement notices served, Leighton could avoid an admission of liability.
Leighton's April 11 downgrade came just two months after the company assured the market it expected a net profit of $480 million.
ASIC found the content of Leighton's market disclosures to be wanting because the company delayed releasing material information. At the time Leighton said it did not have enough certainty on the scale of the downgrade.
- AAP