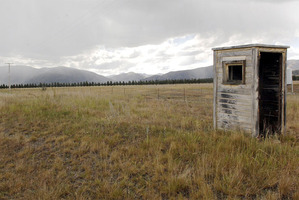 Latest numbers from the Real Estate Institute show that New Zealand farm sales for the three months to the end of February were up more than 72 per cent.
Overall, 351 farm sales were recorded in the three months ended February 2012, compared to 204 farm sales in three month period ended February 2011. The Canterbury region recorded the largest increase, with farm sales more than doubling, up from 31 in 2011 to 66 in 2012.
Waikato experienced a similar boom, with farm sales jumping from 22 in the three months ending February 2011, to 53 for ending February this year. The increase in sales comes as higher production offset a softening in prices of locally produced raw materials.
The median price for all farms rose to $21,641 per hectare in the three months, higher than the $21,266 per hectare a year ago, said the Real Estate Institute.
Horticulture farms also experienced a major gain, with the median sales price per hectare jumping from $129,310 at end of February 2011 to $202,500 at the end of February 2012.
REINZ rural market spokesman Brian Peacocke said buyers remained focused on grazing, fattening, and dairy properties with indications of a shortage of listings coming through due to the number of transactions that have taken place over the past few months.
"Morale in the rural sector remains high, with the impact of lower product prices being offset by the increase in production from one of the best growing seasons experienced for many years," he said.