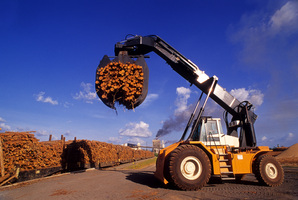 Forestry science investor Rubicon says regulatory changes in the United States will benefit ArborGen, its US-based biotechnology investment.
Changes announced by the US Department of Agriculture's Animal and Plant Health Inspection Service would shorten the time required to gain approval for the commercial release of biotech products, the company said.
NZX-listed Rubicon, which holds a 33 per cent stake in ArborGen, said the new process was designed to shorten the determination period on deregulation petitions to between 13 and 16 months, compared with more than three years under the previous system.
The changes may allow ArborGen to get its freeze-tolerant eucalyptus seedlings - which are currently the subject of a petition for deregulation - to market sooner than previously expected.
South Carolina-based ArborGen, which also has operations in the Bay of Plenty, develops tree seedling products that use biotechnology to boost forestry productivity.
ArborGen chief executive Andrew Baum said the regulatory process improvements would be welcomed by the biotech community.
"It is an excellent step forward for all stakeholders, and ArborGen remains committed to work with the [US Department of Agriculture] to ensure efficient and timely approval of biotechnology products under this streamlined process," Baum said.
ArborGen was forced to defer a planned initial public offering in the US last year because of the volatility that prevailed in equity markets at the time.
News of the deferred IPO took a heavy toll on Rubicon's shares, which have shed more than 70 per cent over the past year and closed up 2c, or 5.4 per cent, at 39c last night.
Rubicon, which listed on the NZX in 2001, was formed out of the separation of Fletcher Challenge Group when it acquired the biotech assets of Fletcher Challenge Forests.
At the start of this month the company reported a net loss of US$8 million for the six months to December 31, 2011.