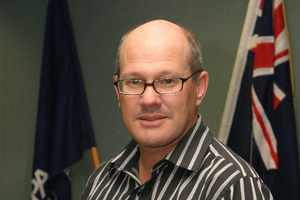 The Waipa district has recorded some of the strongest economic growth of any local authority area in New Zealand, a report shows.
Economics firm Infometrics said Waipa's economy had grown faster than that of the Waikato region - and more than three times more quickly than the national economy in the year to last March.
Infometrics said Waipa was ranked 13 out of the 72 local authorities in New Zealand for economic growth and the region's gross domestic product (GDP) of $1.14 billion was 3.7 per cent higher in the March 2011 year than the year before.
This compares with 2.4 per cent growth for the Waikato region, and 1.2 per cent for New Zealand at the same time.
The report also showed that Waipa had one of the best performing local economies as New Zealand struggled to recover from the global recession, with growth of 2.8 per cent in the two years to last March.
This compares with 0.2 per cent for the whole of New Zealand, ranking Waipa 6 out of the 72 local authorities over this period.
"This report shows that our economy is in good shape, despite the tough economic times that continue to prevail in New Zealand and overseas," said Waipa District Council chief executive Garry Dyet.
"It's a tribute to the hard work of our residents and the council that we have one of the strongest performing economies of all the local authorities in New Zealand," Mr Dyet said.
The report shows that primary industry - agriculture and forestry - remains the backbone of the Waipa economy, accounting for 22.5 per cent of its GDP.
Within agriculture dairy remains the largest single sector, contributing 15.7 per cent - or $179 million - to the Waipa GDP in year to last March.
Te Awamutu Chamber of Commerce chief executive Susan Trodden, who represents about 150 local businesses, said the results were not surprising.
She said a lot of big national chains now setting up in the town, about 20km south of Hamilton.
They include Pak 'n Save, Shanton, Warehouse Stationery and what she said was the country's biggest Paper Plus.
She said existing businesses were also increasing their premises and staff numbers.
And despite difficult economic times she said there was a "general feeling of positivity and growth".
"Of course we have a backbone of dairy which is always good for the economy.
"But we have a strong and focused retail and light-manufacturing background in Te Awamutu."
Raewyn Jones, executive officer of the Cambridge Chamber of Commerce, said the region had diversification not enjoyed to the same extent in other regions.
"We have two major Fonterra factories - one in Cambridge and one in Te Awamutu - and they have been getting good payouts for the past three years so there's the obvious trickle- down effect.
"We have enjoyed a lot of success with our high performance sports which feeds into our economic success which is tourism."
Ms Jones said the equine industry was also a major player in the region and education facilities like the University of Waikato and Te Wananga o Aotearoa, in Te Awamutu, also added to the mix.
The report showed that with growth of 8.7 per cent, dairy in the region expanded faster than the national average of 5 per cent over this time.
During the March 2011 year wholesale and retail trade grew at 9.6 per cent - making it Waipa's fastest growing industry.
Agriculture and forestry was second with growth of 6.8 per cent.