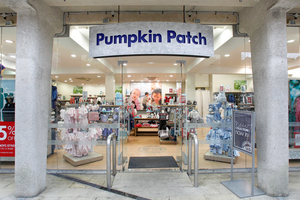 New Zealand shares rose, pushing the NZX 50 index to a seven-month high, as signs global growth may be more resilient than feared lifted equity markets. Warehouse Group rose ahead of its interim results today.
The NZX 50 climbed 10.74 points, or 0.3 per cent, to 3413.79. Within the index, 27 stocks rose, 15 fell and eight were unchanged. Turnover was $111.5 million.
Stock markets rallied across Asia, with Japan's Nikkei 225 Index gaining 1.5 per cent after the Government revised down its estimate for economic contraction in the fourth quarter to an annualised 0.7 per cent from 2.3 per cent.
That added to a return in positive sentiment as United States figures showed the private sector added 216,000 jobs last month. At home, Reserve Bank Governor Alan Bollard kept the official cash rate at a record low 2.5 per cent, saying a strong currency was helping keep a lid on inflation.
Guinness Peat Group, the investment company in wind-down mode, led gainers, climbing 4.1 per cent to 51c.
Michael Hill International rose 3.9 per cent to $1.06.
Warehouse Group, the biggest retailer on the exchange, gained 3.1 per cent to $2.65 ahead of its first-half results due out today. The shares have a dividend yield of 12.9 per cent, based on the company's last 12 months of payments.
"People are probably looking at the dividend," said Rickey Ward, domestic equities manager at Tyndall Investment Management. "I don't think anyone is expecting miracles [from the results]."
Ward said investor appetite for stock dividends had been driving demand in the market, including for Telecom, which rose 0.4 per cent to $2.33, the highest since it spun off its Chorus network business.
"Telecom seems to have the ear of investors in the global context - it's the healthy dividends," he said.
Among other retailers, children's clothing chain Pumpkin Patch fell 1.2 per cent to 83c.
F&P Appliances rose 3.6 per cent to 43c amid optimism reviving growth in the US and spending in Christchurch will lift demand for its home appliances.
"It is up on a recovery story out of the US." Ward said. "There is a definite improvement in that country and the Christchurch domestic situation should benefit the company."