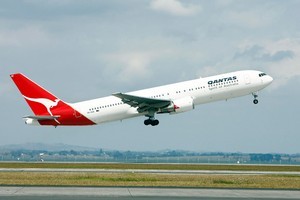 Australia's air services regulator has rejected a bid by Qantas Airways and South African Airways to continue their code-sharing alliance on flights between the two countries.
The International Air Services Commission on Friday denied the airlines' request to extend their existing arrangements beyond December 31 this year.
The commission said there was only limited competition for passengers travelling between Australia and South Africa and the code share provided a poor substitute for direct competition.
"The two airlines have an effective duopoly on the main routes [from Sydney and Perth]," the IASC ruling said.
Qantas, which had called for a five-year extension to the alliance, argued in response to an initial ruling in November last year that one or both carriers could withdraw from the route if the partnership did not continue.
South African Airways (SAA) general manager for commercial Theunis Potgieter said the airline was reviewing its options.
"We would like to assure our valuable clients of SAA's long-term commitment to the Australian market," Potgieter said.
Qantas said it was disappointed by the decision.
"We believe the code share arrangements are of benefit to the public," Qantas said. The IASC report noted that while the Competition Commission of South Africa had allowed SAA to continue with the code-share arrangements until December 31, it also expressed apprehension regarding any further extension.
In its decision, the IASC said there were marginal competitive benefits from approving the code share in the short-term.
Any competitive benefits were uncertain and possibly negative in the long-term, it said.
"The continued existence of the code share agreement discourages entry and discourages competition between partner airlines from gateway cities other than Sydney and Perth," the IASC said.
SAA flies from Perth to Johannesburg, while Qantas operates from Sydney to Johannesburg.
Under their alliance, both carriers were required to operate a minimum of 10 services a week between Australia and South Africa.
- AAP