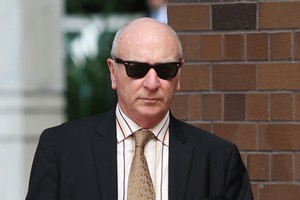 Former Bridgecorp director Rod Petricevic made plans to go on vacation in the lead up to failed finance firm's collapse, believing the company's "tight period" was behind it.
Petricevic is accused of misleading investors and continues to give evidence in his own defence in the High Court at Auckland today.
Although Bridgecorp "noticed the market becoming difficult through 2006", by April 2007 the company thought the "tight period" was over, Petricevic said.
The witness said the Bridgecorp board was "quite relaxed going forward" and made plans to go on holidays.
"I committed to going overseas at the end of May for a two week vacation. (Bridgecorp director) Rob Roest also confirmed at that time he wanted to take leave and would probably go when I came back...we were relaxed with our chairman Bruce Davidson leaving," Petricevic said.
However, just months later in July the company went into receivership, owing 14,500 investors a total of $459 million.
Petricevic said he believed the money owed to Bridgecorp was always going to come in, including $40 million from the Momi Bay luxury resort and golf course project in Fiji.
According to evidence tabled yesterday, promoters of Momi Bay hotel hoped it would be the largest 5-star resort in the South Pacific.
Petricevic himself described the Momi site as "one in a million" with white-sand beaches.
Despite this, the project was never finished and the money Bridgecorp lent for the operation was never paid back.
Petricevic will continue giving evidence today, with Crown cross-examination expected to start this afternoon.
Petricevic - along with fellow Bridgecorp directors Rob Roest and Peter Steigrad - faces 10 Securities Act charges for making allegedly misleading statements in the finance firm's offer documents.
Their trial began in October and is expected run until March.
As well as the Securities Act counts, Petricevic and Roest face eight charges of knowingly making false statements in offer documents that Bridgecorp had never missed interest payments to investors, or repayments of principal.
The three on trial deny all the charges against them.
Former Bridgecorp director Gary Urwin originally pleaded not guilty and appeared in court with Petricevic, Roest and Steigrad.
But he changed his plea in November last year and is awaiting sentencing in April.
The charges carry a maximum penalty of five years in jail or a fine of up to $300,000.
Former Bridgecorp chairman Bruce Davidson was sentenced to nine months' home detention in October after he changed his plea to guilty.
He was also ordered to pay reparations of $500,000 and perform 200 hours' community work.