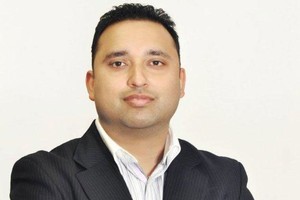 Optimizer HQ, a New Zealand web design agency, has successfully begun trading on the Frankfurt Stock Exchange.
Founded in 2003, the Auckland-based company listed on the Deutsche Boerse on Nov. 30 at 10 euro cents per share, and rose to 40 cents within six hours.
Listing on the German stock exchange is the beginning of a new era for the company and one which will allow it to showcase its technologies on a world stage, said Manas Kumar, chief executive, in a statement.
"Just as the growth of Optimizer HQ has been a rapid one, the listing was rapid too - we achieved the listing in just 47 working days.''
Optimizer HQ's international clients include Harvard University, Burger King and Footlocker, while its local customers include the New Zealand Police and New Zealand Post.
"This was an important step for us as a company and one which naturally we're incredibly proud to have achieved,'' Kumar said.
Optimizer HQ joins seven other New Zealand construction, dairy and telecommunication companies listed on the exchange.
One of New Zealand's most experienced high technology entrepreneurs, Neville Jordan, is also eyeing a German exchange listing for a global network of research and development clusters, on the basis that German investors are familiar with high-tech and IT plays and prefer to deal in their own market, where they already know the rules.