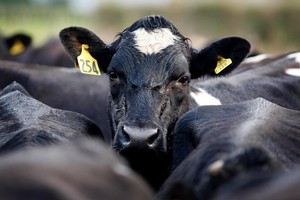 Sales of New Zealand farms climbed 66 per cent in the December quarter, lead by strong growth in the Canterbury region and offshore buying.
The number of farms sold rose to 353 in the three months ended December 31 when compared with the same period a year earlier, according to the Real Estate Institute of New Zealand. The median price per hectare fell $3230 to $20,445.
"Rural property sales have had a strong finish to 2011 reflecting the very good growing conditions across the country," said Brian Peacocke, rural market spokesman for REINZ. "We have also seen the emergence of off-shore buyers, mainly from Europe, acquiring properties in both Canterbury and other regions, although this comes after extensive due diligence and securing OIO approvals in the 6-12 months prior to purchase."
Eight regions recorded an increase in sales for the three months ended December 31, with Canterbury again showing the largest rise up 18 per cent, followed by Waikato and Southland both up 8 per cent. The largest fall was recorded in Northland, with sales down 7 per cent. This was followed by Gisborne and Wellington, down 4 per cent and Auckland which fell 1 per cent.
The lifestyle property market also saw a steady increase in the number of sales, rising 16 per cent when compared to the three months ended December 2010. The medium price for lifestyle blocks rose 7 per cent.
"The lifestyle market continues to be patchy with purchases well informed and generally focused on price over other considerations," Peacocke said. "Vendors with high price expectations are revising their sales in strategists to gain traction with purchasers, a situation that is not expected to change in the short term."