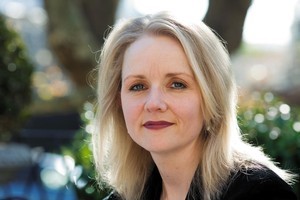 The Ports of Auckland strike action this Christmas period, the busiest time of year for the grocery sector, brings back bad memories of how regularly New Zealanders were held to ransom by strike action at critical times. Remember those 70s and 80s images of Mum, Dad, kids and camping gear squashed into a hot, stuffy car at one of the Cook Strait ferry terminals, waiting ... and waiting ... and waiting, tempers fraying and holiday plans in disarray thanks to another strike by the Cooks and Stewards Union miraculously timed for the holidays? At one point I recall the classic joke to anyone intending to cross on the ferry during holiday time was to wish them luck!
But just when it seemed carefully timed acts of holiday sabotage had been banished to the pages of history, along comes the strife at the Ports of Auckland to remind us that one part of our economy is still stuck in the 80s.
Only this time it's not Mum and Dad and screaming kids traversing Cook Strait who are affected, it's all New Zealanders who will wait while containers of food and grocery products sit on the wharf.
There's no doubt that over the past couple of decades there have been significant productivity gains on our wharves, but some of the arrangements at Ports of Auckland leave a lot to be desired. And as can be seen from the present dispute, they have implications for Kiwi shoppers throughout the country.
Auckland is New Zealand's biggest market. It's a major hub not just for international cargoes, but also for domestic freight, including food, beverage and grocery products used by Kiwis every day.
Without a doubt Christmas is the worst time of year for this port to grind to a halt. This is a time when manufacturers and suppliers of food and grocery products work hardest to meet demand, with stocks tested to the limit by Kiwis shopping for both Christmas and the holidays. It's already been a challenging year for food manufacturers without this inconvenient finale, with their supply chains under huge pressure as a result of the Christchurch earthquakes, tough competition, and the recent pipeline and power outages. The Ports of Auckland's troubles, and the extra costs created, are certainly a last-minute curve-ball that these businesses don't need.
Many have been forced to look for other ways to get goods around New Zealand rather than using coastal shipping. As a result, already slim margins become slimmer, and at some point consumers will notice this through higher prices at the check-out.
Thankfully, New Zealand has a robust food supply network, so there is little risk of significant shortages. But there are limits. Many food and grocery suppliers operate just-in-time delivery systems, and inventories need to be replenished regularly. The ongoing strike action is taking its toll so if consumers can't find their favourite product on shelves this holiday then it's entirely possible it's sitting in a container in Auckland.
And although everyone hopes the situation will be resolved soon, it's obvious there needs to be a fundamental change in the way the port operates to make it as productive as other New Zealand ports. In spite of a generally well-paid workforce, some of whom earn upwards of $90,000, business commentators all agree that the port is performing poorly. The large difference in productivity levels compared with the Port of Tauranga is surely proof of this.
The Food & Grocery Council takes an interest in this issue because so many of our members rely on this strategic asset. FGC represents food and consumer product manufacturers and marketers such as Nestle, Sanitarium, Tasti, Hansells, Cerebos, Coca-Cola Amatil, Fonterra, Unilever, Colgate-Palmolive, Arnotts and Kraft. These companies must have efficient and reliable transport services to ensure their products are imported or exported to plan. Our members are deeply concerned about the reliability of the port. Some are quietly shifting their business.
Before the latest strike, one company with a large operation in the middle of Auckland switched to the Port of Tauranga as its main distribution port simply because it was more cost effective and more reliable. Many would assume that bypassing the closest port would be illogical, but for that business Tauranga's productivity levels mean it's still competitive even with additional land transport costs. Add the fact that the Auckland port can be shut down at a moment's notice by a workforce that's quick to strike, and the choice became obvious.
The modern union movement in New Zealand is far more progressive, realistic and constructive than it was decades ago, but the Maritime Union seems trapped in a 1980s time warp using heavy-handed tactics to protect out-of-date work practices. Sure, they are staunch defenders of their members, and that's their job, but they do need to step back and embrace a new century.
Ultimately, their tactics will compromise not only the port's profitability but the livelihood of their own members. The less competitive the port, the less business it will attract and the fewer people it will employ. Already the port has taken a direct hit with the lucrative Maersk contract moving to Tauranga, and Auckland's producers are also weighing up their options.
Ports of Auckland plays a critical role in New Zealand's economy. But if practices there don't change it will be only a shadow of what it could be - and all New Zealanders will pay the price.
- Katherine Rich is chief executive of the New Zealand Food and Grocery Council