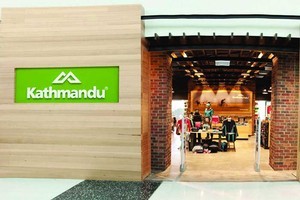 Kathmandu, the outdoor equipment and clothing retailer, said first half earnings will fall as Christmas sales fail to meet management expectations.
The retailer expects first half earnings before interest, tax, depreciation and amortisation to be less than the $23.2 million it made in the first half a year earlier, it said in a statement. The shares fell 2.3 per cent to $2.15 and have gained 22 per cent this year.
"Our trading performance throughout the Christmas period to date has been below expectations, which is a reflection of weaker consumer spending," said Peter Halkett, chief executive. "A number of actions have been initiated to recover the sales shortfall over the Christmas period and subject to second half trading, full year profit growth remains achievable."
Same-store sales rose 9.2 per cent in the fifteen weeks ended November 13. When the extra five weeks through to Dec. 18 are included the pace of growth was reduced to 2.8 per cent.
Kathmandu will release full details of its first-half results on March 21.