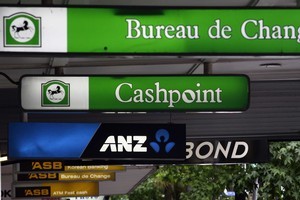 The big banks are increasing the amount of residential mortgages they're writing with loan to value ratios (LVRs) in excess of 80 per cent.
After tightening home loan lending ratios in late 2008 as the global financial crisis (GFC) worsened a slump in the property market, most of the banks dropped 100 per cent lending offers and moved to an 80 per cent LVR maximum.
However, mortgages with LVRs above 80 per cent, and even above 90 per cent, are now on the rise at ASB, BNZ and Westpac.
Based on their latest general disclosure statements (GDSs), ASB's residential mortgages at LVRs above 90 per cent rose in value by $353 million in the September quarter from the June quarter, BNZ's rose $81 million and Westpac's increased $29 million.
Mortgages with LVRs of between 80 per cent and 90 per cent rose $133 million at ASB, $152 million at Westpac and $71 million at BNZ. Mortgages in the 80 per cent to 90 per cent LVR range also climbed at Kiwibank, by $29.7 million.
However, home loans with 90 per cent plus LVRs fell at the state owned bank by $20.4 million. At the country's biggest bank, ANZ New Zealand, residential mortgages in both the 80 per cent to 90 per cent and 90 per cent plus LVR ranges fell.
The over 90s fell $304 million and the value of those in the 80 per cent to 90 per cent range dropped $28 million.
Overall, based on their GDSs, the big five banks were sitting on $14.3 billion worth of mortgages with 90 per cent plus LVRs at September 30, up $300 million over the three months from June 30. They held NZ$20.3 billion worth in the 80 per cent to 90 per cent LVR range, up $500 million.
That's a total of $34.6 billion worth of mortgages at LVRs above 80 per cent, or 19.2 per cent of the total $180 billion worth of mortgages held by the big five banks according to the LVR tables in their GDSs.
At the lower end of the scale, Westpac and BNZ grew mortgages with LVRs of up to 60 per cent in the September quarter by $341 million and $178 million, respectively.
ASB, however, recorded a drop of NZ$163 million. All three recorded drops across the the 60 per cent to 80 per cent range. ANZ and Kiwibank disclose a block 0 per cent to 80 per cent range. Kiwibank's rose NZ$308.8 million and ANZ's rose by $161 million.
The Reserve Bank has made banks disclose their residential mortgage lending by LVRs since the March 2008 quarter.
Weekly mortgage approvals top NZ$1 billion again with ASB & Westpac most aggressive
Meanwhile, weekly mortgage approvals have topped $1 billion by value two weeks running, according to Reserve Bank figures. Prior to this, the last time weekly approvals topped $1 billion was in April 2009.
Shaun Riley, CEO of Mike Pero Mortgages, told interest.co.nz Westpac and ASB were currently the most aggressive in terms of LVRs. But that said, Riley said all lenders were very competitive in terms of their overall offering including interest rates and legal contributions.
"Our business is mainly coming from first home buyers, although finding a good property is still a challenge," Riley said.
"We are also getting a lot of people using KiwiSaver as a deposit. We have very little interest from investors at present. One good thing that our brokers are noticing is that many clients have a lot less short-term debt than in prior years, which makes getting an approval easier."
First home buyers tend to have lower deposits, he added, so this can drive higher LVRs.
"But also the lenders have only been active in the higher LVR space in the last 12-18 months, so this will be the main driver of the increase."
Riley said Mike Pero was still seeing strong interest in mortgages as Christmas approaches so he expects flow on in February and March.
"But whether this continues into the remainder of next year is not certain."