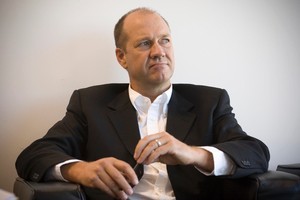 The Financial Markets Authority intends to file civil proceedings against directors and promoters of Hanover Finance Ltd, Hanover Capital Ltd, and United Finance Ltd.
Proceedings will relate to statements made in the December 2007 prospectuses and subsequent advertisements of the companies.
The FMA said that it anticipated that a claim will be filed in 2012, against the signatories to the prospectuses, seeking pecuniary penalty orders and compensation for investors.
About 16,000 investors lost more than $500 million following the collapse of the companies and the sale of Hanover's assets to Allied Farmers.
Former Hanover Finance chairman Greg Muir said today's announcement by the FMA was "disappointing."
"The FMA investigators were given a substantial amount of evidence demonstrating that the directors conducted themselves responsibly, with appropriate rigour, and made judgements they believed were in the best interests of the company and its investors on the information available to them at the time," he said in a statement just published.
"Reports from an expert forensic accountancy firm and the company's lawyers concluded there was nothing materially untruthful in the prospectus and that there is no evidence of any misconduct by the Board," he said.
"The directors will be defending the claims when the FMA is in a position to provide further details."
The directors do not intend to make any further public statement until after they have had the opportunity to review the FMA's proceedings in the new year.
FMA chief executive Sean Hughes said the Hanover investigation had been a significant one for the authority - focusing on a period in which investor deposits totalled approximately $35 million.
"We have carefully considered a substantial volume of relevant material and we've had the benefit of independent advice. "We have now reached a point in the investigation where we are confident that we have good grounds to commence civil proceedings. We believe this is the most effective regulatory response and we're confident it offers the greatest opportunity for success," said Hughes.
If successful, FMA's action may assist other parties in bringing related claims.
We are also examining avenues under section 34 [Financial Markets Authority Act] to seek compensation from other parties on behalf of aggrieved investors," he said.
"Given the public interest in the investigation we want to keep the market as informed as we can."