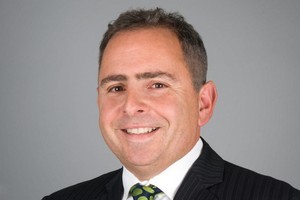 Deloitte New Zealand has appointed Thomas Pippos as chief executive.
Catherine Levermore and Rachael Schmidt-McCleave have joined the dispute resolution team at Minter Ellison Rudd Watts.
DB Breweries has made Chris Wotton South Island regional sales manager.
Managers appointed at Harcourts include: Chris Kennedy for Christchurch business development; Robert Tulp for national auction and Ross Dowie for northern business development.
Rishalat Khan has joined Buddle Findlay's Auckland office as a solicitor in the corporate and commercial team.
ECOsystems recently appointed Grant Robertson as CEO.
Enprise has made Michael Jacobson senior CRM consultant.
LIC has created and filled two new business manager roles in its Farm Systems division. Nicky Bowden is business manager for animal systems and Olivia Derecourt is business manager land and feed.
For a free inclusion in the Movers & shakers column, email appointments to careers@nzherald.co.nz