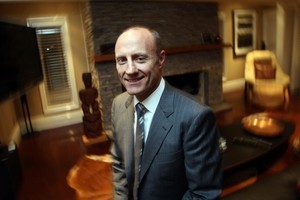 ANZ Wealth is in the process of changing its investment management functions to reflect the fact that it is no longer involved in structured credit, and to amalgamate some of its activities with ANZ's funds management business, OnePath.
Simon Botherway, ANZ Wealth's general manager, investment management, who was appointed in May, said some changes would be made to ANZ Wealth's investment management processes.
"It's a natural progression following my appointment six months ago and it reflects the fact that there are parts of our businesses that we are no longer involved in," he said. "Structured credit would be one of those," he told APNZ.
Structured credit typically involves financial instruments such as collateralised debt obligations (CDOs) and collateralised loan obligations (CLOs) - both instruments that featured strongly in the leadup to the collapse of the US sub-prime market in 2007/8.
Botherway said there was no requirement for ANZ Wealth to remain in structured credit, or to retain capability in that area.
He said ANZ Wealth was not looking to withdraw from any other segments.
There would be changes in the management structure to avoid role duplication between ANZ Wealth and OnePath, which will involve job losses. The process will be complete by the end of this month, he said.
The restructure will aim to create a single team for each of Australasian fixed interest and Australasian equities functions, while rationalising overlapping duties and "flattening" the management structure.
There would also be no change to ANZ's investment philosophy or strategy.
ANZ last year changed the name of its funds management and life insurance business from ING to OnePath. The Commerce Commission had earlier reached a settlement of $45 million for investors in two failed funds marketed by ING and ANZ.
ANZ Wealth has $12 billion in funds under management and OnePath is New Zealand's biggest KiwiSaver provider.
Botherway, who was chairman of the establishment board for the Financial Markets Authority, was hired to oversee ANZ's strategy for wholesale and retail funds across the bank's businesses.
- APNZ