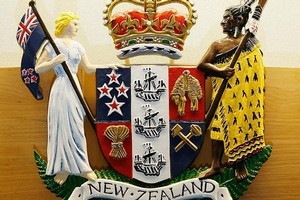 The former trustee of National Finance denies it breached its duties to the failed motor-lending firm and told the High Court yesterday its role was to protect investors, not save the company from itself.
National Finance 2000, whose core business was car finance, was placed into receivership in May 2006, owing 2000 investors $21 million.
Some out-of-pocket investors have received 49c in the dollar and receivers have taken civil action against National Finance's former auditors for allegedly failing to detect if there was adequate security for a number of related-party loans advanced by the company.
These loans allegedly breached National Finance's trust deed, which is a document setting out the conditions a company's operations must comply with.
Auditor O'Halloran (now William Buck NZ) denies the allegations and in turn argues National Finance's trustee, Covenant Group, knew of possible breaches of the trust deed.
It is alleged if Covenant had performed its duties to the company and showed due diligence, National Finance would not have made further advances, including a yet-to-be recovered $4.1 million.
If O'Halloran is held liable to National Finance, it argues Covenant should indemnify it, or contribute to any liability.
But Covenant's lawyer Matthew Harris claimed in the High Court at Auckland yesterday that the trustee's duty was to investors, not to National Finance.
Its role was to protect those who had invested money in the company, "not to save the issuer [of securities] from itself", he said.
He applied to have O'Halloran's claims against Covenant struck out.
Associate Judge Roger Bell reserved his decision.
National Finance director Trevor Allan Ludlow, 52, was sentenced in the Auckland District Court last month to six years in prison for his part in a $3.5 million fraud.
He was convicted in July of seven charges brought by the Serious Fraud Office relating to theft as a person in a special relationship and false accounting.