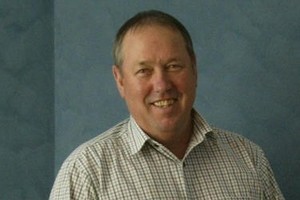 The Serious Fraud Office has announced that four people have appeared in the Auckland District Court facing charges relating to their time as directors of failed finance companies Dominion Finance and North South Finance.
Both companies were wholly owned subsidiaries of NZX listed Dominion Finance Holdings Ltd.
The SFO said that two former company directors, Terence Maxwell Butler (64) and Robert Barry Whale (64), and former Dominion Finance CEO Paul William Cropp (48) appeared to face the charges, along with a fourth person who is subject to a non-publication order.
The defendants face a combined total of 14 charges under the Crimes Act of theft by a person in a special relationship.
It is alleged that between 2004 and 2008, the defendants participated in unauthorised related party lending totalling over $20 million, in breach of the trust deeds entered into by DFG and North South.
"These charges conclude the twelfth investigation into a finance company by the SFO, with only a further three yet to be completed.
Of those concluded, eight have resulted in charges being laid by the SFO, and a further one was charged by another agency," said SFO chief executive Adam Feeley in this morning's press release.
"The remaining investigations - South Canterbury Finance; Rockforte Finance; and Hanover Finance, are well advanced and nearing conclusions," he said.
Dominion Finance Group was placed into receivership on 9 September 2008 and Dominion Finance entered voluntary administration the following month.
Receivers were then appointed to North South in July 2010.
The Serious Fraud Office said that in total, the three entities owed approximately 6,000 investors and lenders an estimated $400 million.
It's investigation came after a referral from the Securities Commission, now the Financial Markets Authority.
-NZ HERALD ONLINE