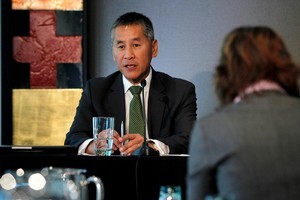 Fletcher Building said its first-half earnings were likely to be about 10 per cent down on the $166 million earned by the construction and building products firm in the first half of its previous financial year.
But New Zealand's biggest listed company said its result for the 2011/12 financial year, which would include earnings from its newly-acquired Australian business, Crane, were expected to be similar to the $359m "pre-unusuals" result reported for 2010/11.
"Conditions in New Zealand have remained challenging with continued low levels of activity in the residential and commercial construction sectors," the company said in a statement.
"While there has been a modest uplift in residential housing consents in recent months, this has yet to flow through to activity levels."
The group's businesses exposed to the residential and commercial markets in New Zealand recorded lower earnings than for the corresponding period in the prior year, it said.
But infrastructure activity remained steady "and this has underpinned earnings in businesses exposed to this part of the market," the company said.
- APNZ