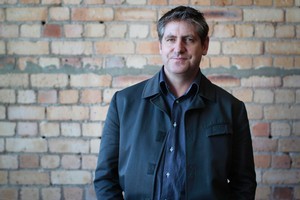 New Zealand's economic engine needs a jump start - and for a chorus of commentators it is innovation, entrepreneurship and high-value exports that hold the key.
Business incubator The Icehouse argues the country needs 3000 new internationally focused companies by 2020 to remain competitive, lift wages and stimulate economic growth.
But talking the talk and saying New Zealand needs more start-up companies is easy.
The difficulty, as always, is walking the walk.
Ask a high-flying entrepreneur what the secret to forming a successful start-up is and they're prone to tell you: there isn't one.
"The formula is that there is no formula," Facebook billionaire and PayPal founder Peter Thiel told the Herald when he visited in July.
"All great companies are unique. Every successful tech company is doing something that's not been done before."
Start-up adviser Nat Torkington said the recipe for success "is so vague, it's useless".
However, the internet is giving local firms the opportunity to reach an almost infinite market and the time has never been better for Kiwi companies to take on the world.
And while there is no blueprint for wannabe entrepreneurs to follow, there are some agreed upon "golden rules" about how to make a profit from a good idea.
The first is that entrepreneurship is always hard work and isn't like the movies.
"I think we can blame the movie The Social Network [for the] mythology particularly around technology start-ups at the moment," said Sacha Judd, a lawyer who has worked with start-up companies.
"People think you can achieve overnight success without too much trouble, that you get to make millions while still wearing a hoodie and end up on the cover of TIME magazine. Unfortunately, the reality for most is that entrepreneurship is still a hard slog of finding customers and building up a brand," she said.
Torkington agreed and said "overnight success" takes about five years.
"Whether you're Trade Me, Vend, Litmos or anyone like that, you pop up on the radar when you get sold or when you're doing a huge amount of business, but before that point there's been years of grind," he said.
As well as this, Torkington said taking the of leap faith and leaving the cotton-wool confines of a salaried job is a difficult decision to make.
Auckland entrepreneur Jason Roberts has been launching his own companies since the 1990s and knows this first hand.
When one of his start-ups failed six years ago, he had to return to the workforce before taking a crack again last year.
"After a while you run out of money and you need to keep feeding the family," he said.
His latest venture, LiveLinkConnect, which he described as "email in a suit", has had more success.
LiveLink offers services such as email-tracking, which informs a sender exactly when their message is opened.
"If I send you an email [using LiveLink], not only does it look great, but I know the minute you open it. Virtually every sales person wants to follow up with their prospects as quickly as they can and knowing [when to follow up an email] makes a huge difference," he said.
LiveLink is already being used by 10 insurance companies and Roberts has just signed a contract with a major multi-national and is negotiating another deal with a large provider in India.
Roberts said his failed start-up - a text message appointment reminder service - had legs, but was too hard a sell in a market that wasn't ready.
His is a lesson all budding start-ups should take heed of - before throwing themselves into a project, entrepreneurs must first ensure customers are willing to pay for it.
"Too often start-ups come out of technology first [and the thinking] 'I've found a new way of doing this cool thing, how do I make money out of this?'," Torkington said.
"That's a harder path to go down than starting with a known problem that people will pay money to have solved," he said.
The now-defunct online retailer Ferrit is a prime example of a business that failed to check its assumptions about the market, he said.
Telecom started the shopping website in 2005, and despite having the backing of one of New Zealand's biggest companies, Ferrit never made a profit and was shut down in 2009.
Chief executive of The Icehouse, Andy Hamilton, said not testing the waters before launch is the number one mistake a start-up can make.
"Time and time again, we see someone try to turn their idea into a business from day one without actually working out how good the opportunity is," Hamilton said.
Part of this process involves connecting with customers early on, rather than keeping an idea locked away in development.
This has seen the rise of the "lean" start-up - a company that starts off light, building the most basic possible version of a product and then taking it to market.
While this may mean a product is "less than perfect" and doesn't launch with a flash television ad, it does allow a start-up to then tailor their product to meet customers' needs and demands.
Another benefit of this approach is that you don't need to have millions in the bank from day one.
" Some of the most successful start-ups we've seen in recent years really are one- or two-man bands running out of their lounges,"Judd said.
Moreover, if a start-up is leanly geared, failure tends to be small and easier to deal with.
"If you're serious about doing this, be safe in how you fail."
The golden rules
* Launching a start-up is nothing like The Social Network
* Build a product for market demand, rather than try to build market demand for your product.
* Do things in small steps, so if you fail, you fail small.
* Launch early, even if your product is less than perfect.