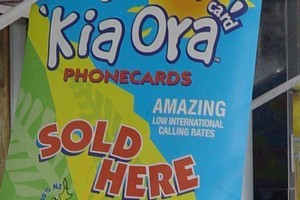 One of the country's largest providers of calling cards has pleaded guilty to providing misleading information about its calling rates.
Compass Communications faced five charges laid by the Commerce Commission under the Fair Trading Act in relation to a number of phone cards.
A lawyer for the company was present in Auckland District Court today.
Compass Communications originally had 97 charges laid against it, but Judge Simpson ruled to drop 92 of the charges today.
The five remaining charges cover the World Phone, Meihua and Go Call prepaid phone cards, and the Talk 'n Save and V8 phone card.
They include allegations that point of sale materials indicated an incorrect per minute rate for more than a year.
The charges cover the period of June 1, 2008 to September 30, 2009.
The court appearance follows a Commerce Commission probe into the pre-paid calling card market after repeated complaints that advertisements breached fair trading laws.
Compass Communications is due to appear in court again on November 10 for sentencing.
- APNZ