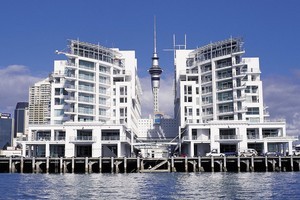 The departure of hotel operator Westin from Auckland strengthens the position of Hilton Auckland, a hotel consultant says.
Terry Ngan, a director of hotel, tourism and leisure consultants Horwath Corporate, said the Hilton was an attractive investment opportunity because of its location at the tip of Princes Wharf, upmarket positioning and strong operator.
He contrasted its situation with Starwood Hotels & Resorts' July 29 departure from Westin Lighter Quay, the 172-room hotel now under French-headquartered Accor's management.
"The Hilton Auckland's strong performance should continue in the next three years or so given the departure of Westin and no new upper-market hotels under construction in Auckland," he said. "Since opening, the Hilton has probably achieved the highest average annual room rate and revenue per available room, a tribute to the high-yield management approach undertaken by Hilton and its opening general manager, John Ingham, who managed the hotel for its first eight years," Ngan said.
"The Hilton Auckland will benefit from its new hotels which have opened in Queenstown and Taupo in the last two years. This will likely still be the case despite the Hyatt being rebranded the Pullman this year and Accor's M Gallery announcement last week.
The vendors of Hilton Auckland are Direct Property (No6) and Princes Wharf Hotel.