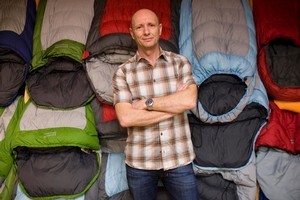 Kathmandu will open a 400sq m shop in Christchurch's earthquake-shattered Cashel Mall.
Chief executive Peter Halkett said his company would be among the 27 shops and cafes opening soon as part of the Re:Start project.
New shipping containers have been trucked to the site and stores opening include Scorpio Books, Hunters and Collectors, Johnson's Grocery, Storm, 3 Wise Men and Minnie Cooper.
A refurbished Ballantynes is also reopening on its site to the south of the precinct. The opening is planned for Saturday, October 29.
Halkett said Kathmandu had taken the biggest tenancy. People in the city would be glad to see the retailer back in the CBD and its presence might encourage other shops to open.
Kathmandu has 39 stores in New Zealand.