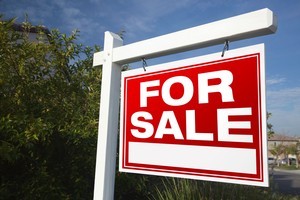 An Auckland RE/MAX real estate agent has been fined $1500 for demanding a $10,000 commission when he knew he was not entitled to it.
The Real Estate Agents Authority found Paul Yates guilty of unsatisfactory conduct but it dismissed a complaint against a second RE/MAX agent, finding he was not a party to the actions in demanding payment.
Yates had tried to get the commission on a property where the listing agreement had been withdrawn, the authority found.
A solicitor acting for the vendor made it known that the property was no longer listed with the agency and was up for private sale. Yet Yates still asked for the commission once an agreement was signed for its sale.
The agency told how vendors had listed with RE/MAX Countryside Citywide at Papakura but its sole agency was later terminated and the listing agreement finished, but a sale and purchase agreement was later struck and Yates sought the commission.
Yates initially said he was not involved in asking for the money, never sought any commission and never asked the client for money. But later he said the second agent was involved and he wanted to pay him.
The vendor told the authority how Yates said he wanted the money to pay the agent for helping him because the agent had found the buyer.
The authority said Yates finished working at the Papakura agency last February.