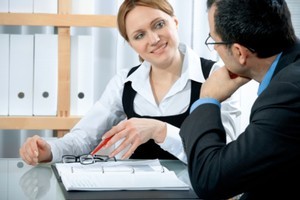 Don't shoot the messenger!
As an old Chinese saying goes, the truth is seldom pleasant, but is essential for moving forward. A critical part of the post-survey process is the communication of survey results. This might be an easy task when the results are good - but how should it be handled if the results are less than ideal?
This is a challenge that interests Kelly Bennion, a senior consultant at JRA, who has had a lot of experience in post-survey communication and action-planning.
"It is even more important to communicate the survey results when the survey results are poor, as staff have taken the time to share their views with the organisation and will be expecting changes to happen. If no feedback is provided, staff will begin to lose faith in the survey process."
One key thing when communicating results to employees is to be well-prepared for the feedback session, which might involve developing a clear meeting agenda.
Remember to be realistic about what can be achieved within the given time frame. You might prefer to conduct two sessions: one for discussing results and a follow-up session for developing a clear action plan. This gives employees a chance to think about priorities and how to tackle the issues.
During the feedback session itself, it is crucial to listen to your staff and understand the underlying causes of the results. Judging staff does not help. Instead of looking for someone to blame for the past, the focus should be on understanding the current situation to better plan for the future.
Having a feedback session is not the only way of getting staff views on your survey results. After the session, for instance, you could set up an online forum or feedback box, to give employees different ways of expressing their opinions. With a range of options, staff can choose the one that they are most comfortable with.
Regardless of the methods used, Bennion points out that "while the results might be a bitter pill to swallow at the start, future plans for improvement rely on gaining a thorough understanding of what is driving the results".
JRA is running half-day post-survey workshops in Auckland, Wellington and Christchurch this month. Email info@jra-kenexa.com to register now.
ON THE WEB: http://www.jra.co.nz/jraworkshop/