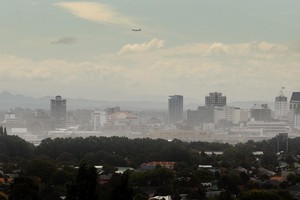 More than 80 stores in the earthquake-hit Palms Shopping Centre in Christchurch are set to open their doors for the first time in more six months later this week.
Shopping Centre manager Keryn Ward said the opening in the eastern Christchurch suburb of Shirley would provide a much-needed boost for the community.
"Our community has been through some hard times and deserves something to look forward to."
The stores will reopen at 9am this Thursday, with several businesses using the opportunity to refit or expand their shops.
The remaining 15 stores will reopen at a later date.
Reading Cinemas, Kmart and Farmers are expected to open later in the year, while additional re-fitting work is being carried out. A new Kathmandu store is also set to open soon.
- NZ HERALD ONLINE