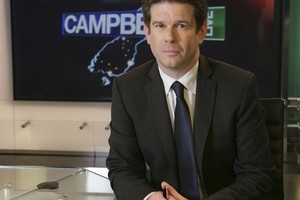 Australian private equity firm Ironbridge Capital has poured cold water on market speculation that its New Zealand television and radio business, MediaWorks, is up for sale.
Ironbridge said that contrary to market talk, it was not in talks with pay TV operator Sky Network TV.
"Ironbridge has not commenced a sale process in regard to its investment in MediaWorks,'' Ironbridge partner Mike Hill said in a statement.
"Ironbridge has not approached or engaged with Sky TV in regard to it acquiring this investment nor has Sky TV approached Ironbridge,'' Sydney-based Hill said.
Ironbridge was "fully supportive of the management and staff of MediaWorks who are performing well in a challenging operating environment''.'
One financial market source said early this week that Ironbridge had put the company "in play'' and that representatives had met Sky Network TV last week to discuss a possible sale.
Speculation had resurfaced after some of MediaWorks' debt changed hands - Dublin-based Allied Irish Banks sold MediaWorks debt at around 70 cents in the dollar to a group of Asian hedge funds.
Ironbridge bought the once-listed MediaWorks for about $790 million in 2007.
MediaWorks' last filing with the Companies Office showed its earnings before interest, tax, depreciation and amortisation came to $50.1 million for the year to August 31, 2010.
The company comprises the national tv stations TV3 and Four, while MediaWorks Radio operates out of 23 markets and consists of the nationwide brands More FM, RadioLive, Solid Gold, The Edge, The Breeze, The Rock, LiveSport and Kiwi FM.
It also owns regional stations Mai FM in Auckland, Northland and Rotorua, Times FM in Orewa, Radio Dunedin, Coromandel FM and George FM. MediaWorks Interactive is the new media division of MediaWorks that serves 18 websites and a mobile network.
- APNZ