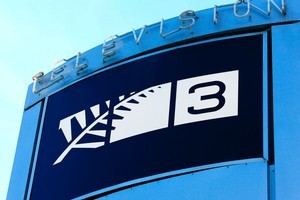 Speculation is mounting that MediaWorks, the company that owns TV3 and a raft of radio stations, is up for sale.
One well-placed financial market source said MediaWorks' private equity owner, Australia's Ironbridge Capital, had put the company "in play" and that representatives met Sky Network TV last week to discuss a possible sale.
Ironbridge Capital and bankers associated with the the company that owns TV3, Four and half the country's radio stations have been in an on-again off again courtship with Sky for months.
But sources say prospects of a sale or partial sale - to Sky or another suitor - have been coming to a head.
Ironbridge Capital New Zealand operational partner Kerry McIntosh declined to comment in detail.
"I'll give you the same answer that we have given to everybody over the last eight months, which is that we never comment on speculation surrounding our portfolio investments," he said.
"That's the sort of on-the-record comment that we have been pretty consistent with."
Sky spokesman Tony O'Brien said it was company policy not to comment on media speculation.
Australian interests said that two parties (other than Sky) were looking at the assets, however the identity of the parties could not be verified.
A source said speculation had focused on Ironbridge putting together a sale package before the end of December.
Market talk resurfaced after some of MediaWorks' debt changed hands - Dublin-based Allied Irish Banks sold MediaWorks debt at around 70 cents in the dollar to a group of Asian hedge funds.
Ironbridge bought MediaWorks for about $790 million in 2007.
MediaWorks' last filing with the Companies Office showed its earnings before interest, tax, depreciation and amortisation came to $50.1 million for the year to August 31, 2010.
It is understood there are also prospects for Sky, or another suitor, to be involved in a joint venture, possibly involving a split of the TV and radio assets.
The source said that Sky and controlling shareholders at Rupert Murdoch's News Corporation had looked last year but preferred to wait until the assets were no longer associated with a private equity company like Ironbridge
Another source said talk of a possible sale was again circulating, and that there was an expectation that an announcement was imminent.
"I hear TVNZ is performing well at the moment, and that's partly to do with the economy recovering but also partly due to MediaWorks being in disarray," he said.
"So it's one of those things that they would try and sort out sooner rather than later, but the dilemma is trying to find a buyer for the TV part of the business, but the radio is very saleable."
The source said there was always going to be speculation about companies with "unstable" ownership structures.
MediaWorks TV encompasses the national stations TV3 and Four, while MediaWorks Radio operates out of 23 markets and consists of the nationwide brands More FM, RadioLive, Solid Gold, The Edge, The Breeze, The Rock, LiveSport and Kiwi FM.
It also owns regional stations Mai FM in Auckland, Northland and Rotorua, Times FM in Orewa, Radio Dunedin, Coromandel FM and George FM. MediaWorks Interactive is the new media division of MediaWorks that serves 18 websites and a mobile network.