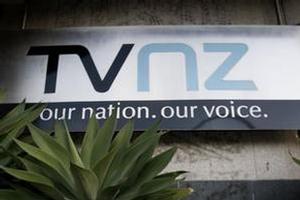 State-owned TVNZ has reported a 164 per cent increase in earnings and is paying an increased dividend to the Government while trumpeting its strong position in "the modern media mix''.
"As New Zealand's leading television and digital media company, TVNZ will continue its strategy of transformation and diversification,'' chief executive Rick Ellis said.
The company would be paying a dividend of $13.8 million, up from $4.9 million a year ago, he said.
Ellis unveiled a range of profit figures achieved on the back of a 6.5 percent increase in advertising revenue.
Underlying earnings rose 164 percent to $31.8 million in the year ended June 30. After-tax profit of $2.1 million, compared with an after tax loss of $26 million for the prior year.
Excluding a one-off writedown for an investment in Hybrid Television Services (ANZ) Pty normalised after-tax profit rose 184 percent to $19.7 million.
"The results for the past year confirm the growing strength of television in the modern media mix,'' Ellis said.
TVNZ's growing portfolio of digital channels and digital media solutions was being embraced by clients and their advertising agency partners, he said.
During the year the company launched the free-to-air channel U, and a second pay channel, TVNZ Kidzone 24 on SKY.
Ellis paid tribute to TVNZ staff for their work in covering the Christchurch earthquakes and the Pike River mine tragedy.
Nineteen of the 20 most watched programmes appeared on TVNZ channels.
- NZPA