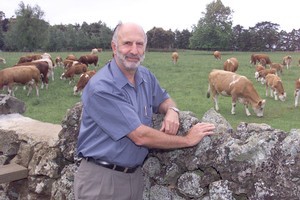 Technology grants worth millions from the Government will keep research from heading overseas, says Ancare Scientific managing director Colin Harvey.
The $50 million of Technology Development Grants awarded to 19 businesses last week was the second round since the scheme was announced, with a first round in December last year of $92.6 million.
The grants were over three years and valued at 20 per cent of the amount the companies spent on research and development.
Auckland-based animal health products company Ancare Scientific was awarded up to $5 million over the three-year period.
"Basically it keeps a lot of the R&D in New Zealand," Harvey said.
"If we weren't getting grants like this then we'd shop more of it offshore ... it is sometimes significantly cheaper and all sorts of other reasons to do work in other places."
There were significant incentives to structure things overseas in places like Singapore and Australia, he said. "It keeps a company like us in New Zealand really."
Science and Innovation Minister Wayne Mapp said the only way to create the jobs, higher incomes and better living standards New Zealanders deserved was through building faster and sustainable economic growth. "Research science and technology will help achieve that that goal," he said.
Hawkes Bay-based Focus Genetics received $661,165 in grants.
Chief executive Graham Leech said the company would use the funds to improve its products - rams, bulls and stags to the red meat sector.