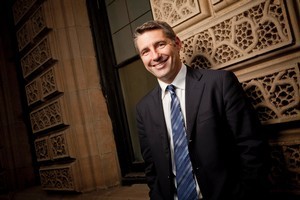 APN News & Media has taken a hit from a A$156 million writedown in value of its New Zealand newspaper titles, leading to a A$98.3 million loss for the six months to June 30.
Earnings before interest and tax (ebit) were down 36 per cent to A$21.8 million and revenue for the group - which includes newspapers, radio and outdoor advertising - was A$508 million.
The non-cash impairment for metropolitan newspapers - mainly the New Zealand Herald - coincided with the acquisition of digital assets including New Zealand sports tipping site Jimungo, and a controlling stake in Australian online catalogue distribution business CC Media.
Chief executive Brett Chenoweth said the two features of the half-year result were independent, and did not signal an extended shift from newspapers to digital.
But it was in line with APN's plan to do more with digital firms.
"We agree with everyone there has been a change in consumer behaviour looking for information on multiple devices."
The writedown brought asset values into line with international accounting treatments.
The company remained confident in the Herald and regional businesses.
Half-year ebit from the company's New Zealand radio business rose 6 per cent to A$4.8 million because of an increased advertising share.
The results follow a difficult half-year in which the company's Queensland newspapers were affected by floods and consumer sentiment weakened in New Zealand.
APN operates the Star in quake-hit Christchurch, but more significant was the loss of confidence that affected Auckland as much as regional markets for two months.
There were signs consumer confidence was improving, Chenoweth said.
APN's New Zealand publications include the Herald, seven regional dailies and more than 40 community newspapers.
APN shares closed down 8c at $1.05 yesterday.