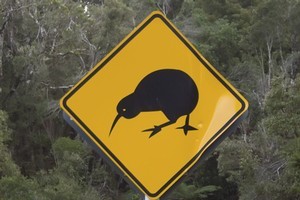 The popularity of KiwiSaver took a hit in the second quarter in the aftermath of changes to the state-sponsored pension savings scheme announced in the May 20 Budget, the latest ASB Bank investor confidence survey shows.
Changes to KiwiSaver announced in the Budget included removing the tax exemption for employer contributions, halving the member tax credit and upping minimum contribution rates from 2 per cent to 3 per cent - all moves designed to save the Government $2.6 billion over the next four years.
The bank's survey of 780 people showed that 9 per cent of respondents considered KiwiSaver to be an investment that offered the best return in the second quarter, compared with 12 per cent in the first quarter.
"The changes to KiwiSaver announced in the Budget appear to have shifted investor perceptions of KiwiSaver," ASB's head of private banking and wealth management, Jonathan Beale, said. "The swing in attitude can also be seen in the 6 per cent drop in the number of people that think KiwiSaver will encourage New Zealanders to save for their retirement, from 75 per cent to 69 per cent," he said.
However, out of those using or intending to use KiwiSaver, a record 63 per cent said it would be their primary source of retirement savings, and this percentage had been slowly edging up over the past year, he said.
"For this reason we see the drop in KiwiSaver popularity as a downward blip in the short term. It remains to be seen whether this downward blip becomes a trend over the long term, but our feeling is that the success of KiwiSaver will see it pick up in popularity again in future," he said.
Industry sources have suggested people's attitudes to KiwiSaver may have cooled since the Budget, but not by much.
Tower Investments chief executive Sam Stubbs said there had been slightly slower sign-up rates and slightly lower contribution rates since the Budget.
"But KiwiSaver has so much momentum now that it is very difficult to see it doing anything other than continuing to grow quite strongly," he said. "Nine out of every 10 retail dollars (outside bank deposits) are being saved in KiwiSaver accounts, so I don't see any particular reason for that to change," he said.
"KiwiSaver continues to be a lot bigger than the Government or the private sector ever expected it would be at this stage, so I would not over-interpret short-term trends," Stubbs said.
Workplace Savings NZ executive director Bruce Kerr said savers were still signing up to KiwiSaver accounts at a rate of around 20,000 a month.
"From an industry perspective we would expect over time enrolment numbers to slow down.
"That's a reflection of the fact that it has been around now for four years, and the early adopters have probably already climbed on the bandwagon."
By the end of June around 1.75 million New Zealanders had signed up to KiwiSaver. In broad terms, ASB said investor confidence continued to decline in the second quarter.
Beale said recent uncertainty surrounding US and European sovereign debt would further heighten investment caution in the short term.
ASB SURVEY
* KiwiSaver popularity - down to 9 per cent in Q2 from 12 per cent in Q1.
* Number of people who think KiwiSaver will encourage New Zealanders to save for their retirement drops to 69 per cent from 75 per cent.
* But a record 63 per cent say they expect it will be their primary source of retirement savings.
(Analysis is based on 780 online interviews with adults aged 18 years and older throughout New Zealand).