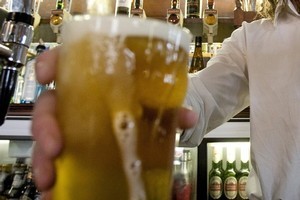 Takeovers in Australia, already on course to decline from last year, may be delayed or even shelved after unprecedented index swings and a rout that sent Sydney stocks into a bear market, investment bankers said.
Market volatility widens the gap between buyers' offers and the price that sellers will accept, said Anthony Sweetman, head of Australian corporate advisory at UBS, the top arranger of deals in the country last year.
"Buyers are typically more conservative on price," he said. "That doesn't mean sellers are going to drop their price expectations to the same degree. Transactions in some sectors may take longer to be agreed and announced."
The market fluctuations means Europe's debt crisis and concern over the US economy threatens a recovery in Australia's deals market, which is second in Asia only to China. Proposals include a A$4.7 billion ($5.8 billion) bid for Macarthur Coal by Peabody Energy and ArcelorMittal, and a rejected A$9.5 billion offer by SABMiller for brewer Foster's Group.
Trading last week marked the first time the Dow Jones Industrial Average moved more than 400 points either way for four straight days. In the five days ended August 12, the Dow dropped 1.5 per cent.
In Australia, the S&P/ASX 200 Index on August 8 fell through a point that marked a 20 per cent retreat from its April 2010 high and a transition into a bear market. The index plunged 7.2 per cent in the week ended August 5. It rose 1.6 per cent last week.
Announced deals in the third quarter have reached US$31.3 billion ($37.3 billion), taking the total for 2011 to US$94 billion.
- BLOOMBERG