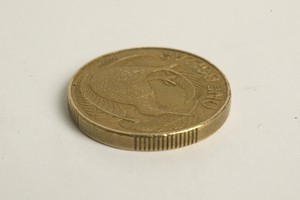 Another volatile day on the markets, but New Zealand seems to have bucked the trend, tracking into positive territory this afternoon.
The New Zealand share market opened down 1.8 per cent, but has since rebounded.
The head of Perpetual Portfolio Management, Aaron Hing, said some of the listed companies reported solid results and bargain hunters were out.
"New Zealand has defied the world," he told Newstalk ZB. "It's certainly one of those markets that if you have cash and you've got a bit of backbone you can take a careful look at businesses that you consider have been oversold and you start snapping up shares."
The NXZ 50 closed up 0.8 per cent.
The New Zealand dollar has also rebounded after another evening of carnage in the global markets.
Last night the Kiwi fell from around US84 cents to a opening low of US80.65 cents.
Westpac market strategist Imre Spizer says the Kiwi has since recovered.
"We hit a peak earlier in the afternoon of 82.65 so we've recovered around two cents today, although it's flopped back to around 81.50," he told Newstalk ZB.
The dollar is sitting at US82.20 cents
- Newstalk ZB