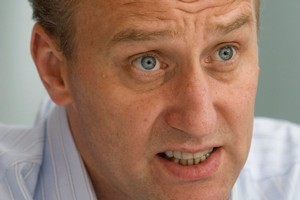 The NZX and its chief executive, Mark Weldon, have been cleared after a Financial Markets Authority probe into disclosure concerns relating to the valuation of the company's Australian subsidiary, Clear Grain Exchange.
The FMA said yesterday it was satisfied the NZX was not in breach of its continuous disclosure obligations as an issuer under the Securities Markets Act 1988 and that a recent sale by Weldon of NZX shares "was conducted in a manner compliant with applicable financial markets legislation".
The controversy centred on testimony given to an Australian court in May by Weldon to the effect that Clear Grain was not performing as well as had been expected, and on the sale of NZX shares by Weldon in June.
The FMA had questioned the NZX about disclosure issues surrounding Clear Grain and the authority said it did not propose to take any regulatory action based on the information currently available to it. The NZX said last month Weldon had sought and obtained approved consent for the sale of NZX shares.
Clear Grain represented 1.7 per cent of NZX's group revenues last year, and its carrying value represented less than 3 per cent of NZX's current market capitalisation. Clear Grain's revenues are at close to 3 per cent of annualised revenues. "As such, Clear Grain is not yet a major business within the NZX Group portfolio," it said then.
The Australian legal proceedings related to claims under the October 2009 agreement for NZX to buy Clear Grain for $8.8 million.
NZX shares closed down 7c at $2.30 yesterday.