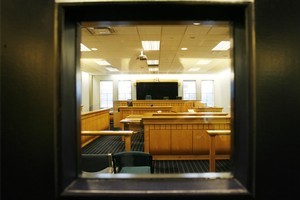 A 44-year-old Titahi Bay woman facing fraud charges involving more than $1.2 million has been remanded on bail to reappear in court later this month.
Susan Hagai appeared in the Wellington District Court this morning to face five charges which allege she defrauded the Hibernian Catholic Benefit Society of $1,242,750 between 2001 and 2010.
Counsel for Hagai asked for bail, saying new information from the Serious Fraud Office (SFO) had only just been received.
She was bailed to reappear on August 24.
Hagai was arrested after a joint police and SFO investigation over the last few weeks.
The society has a membership of 2700, assets of $9.6 million, and a philosophy of "Catholics helping Catholics''.
It offers loans, life insurance, medical and household insurance to members.
It is registered as a friendly society under the Friendly Societies and Credit Unions Act 1982, with membership open to Catholics and non-Catholic spouses of Catholics, according to its website.
- NZPA