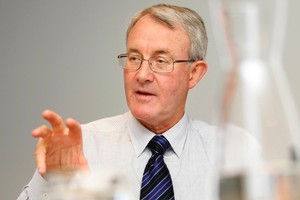 South Canterbury Finance receivers McGrathNicol have confirmed the previously announced conditional sale of the 79.7 per cent shareholding in Scales to investment company Direct Capital Investments for $44 million.
Receiver Kerryn Downey said the deal was a positive outcome for the company, its shareholders and for the receivers.
Scales chief executive Andy Borland welcomed Direct Capital as its majority shareholder.
The transaction follows the sale of South Canterbury's Helicopters (NZ) and Face Finance this year.
Downey said he was pleased with progress to date.
"We have still got the balance of the loan books, so there is still a little bit to do, but the chunkier bits will soon be behind us," he said.
Direct Capital is a New Zealand-based investment firm that was established in 1994 to invest in private companies.
Direct Capital will complete the investment in Scales through its current fund, Direct Capital IV, and with co-investment from the New Zealand Superannuation Fund and Accident Compensation Corporation.
This month Canadian Helicopters Group, Canada's biggest helicopter services company, paid $154 million for Helicopters (NZ).
Allan Hubbard's South Canterbury Finance was tipped into receivership last year, prompting a $1.7 billion call on the Government's deposit guarantee scheme.
The receivers sold $100 million of South Canterbury's Face Finance commercial loan assets to the world's biggest finance company, GE Capital, in May.