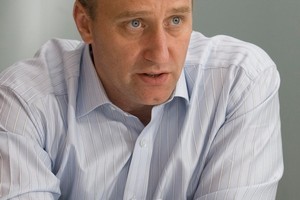 The Financial Markets Authority is taking an interest in NZX's disclosures over the performance of the Clear grain exchange, after testimony given in a court hearing with Clear's founders painted a weaker picture of the business.
The stock exchange operator attracted the attention of the financial markets watchdog after Fairfax reported NZX chief executive Mark Weldon told a court in Melbourne that Clear was showing a "substantial economic loss."
NZX valued the grain exchange's software at $7.8 million in its 2010 annual report, and is waiting on an audit on the valuation of the grain exchange, which it expects to receive in about five more working days.
"We have asked some questions of NZX and we are following their inquiry with interest," chief executive Sean Hughes said in an emailed statement. "We expect to hear their conclusions late this week or early next,"
"Because this is an issue relating to continuous disclosure the FMA, pursuant to Part 2 of the Securities Markets Act , has a statutory responsibility to oversee the compliance of listed issuers (of which NZX Ltd is one) with their continuous disclosure obligations," the statement from Hughes said.
Last week, NZX filed High Court proceedings over its A$6.4 million purchase of the Clear grain exchange in 2009, claiming "breach of warranty and related claims." NZX named grain exchange co-founders Grant Thomas and Dominic Pym and their companies Ralec Commodities Pty. and Ralec Interactive Pty.
That suit prompted the grain exchange's Thomas to indicate, through lawyer Rob McGirr, that he will file a counter-claim, according to Fairfax.
NZX said Thomas's lawyer, Rob McGirr, had made "exaggerated and inaccurate" statements and suggestions of $17 million of earn-outs were "irresponsible". Fairfax said NZX was ordered to pay Thomas A$259,705 by a Melbourne court six weeks ago that was due under a settlement deal made last year.
"NZX is fully confident it has discharged its obligations appropriately and reasonably, and is not swayed by tactics of this nature - unpleasant though they may be," the company said in a statement. "The earn-out targets for the Clear business were ambitious, which is why NZX agreed to these being classified as earn-outs, rather than to augment the original purchase price."
The grain exchange was set up to take advantage of the break-up of the Australian Wheat Board monopoly, and was looking to capture a slice of the A$100 million to A$150 million growers spent annually on commissions to sell their products.
Grain trading was expected to add another suite to NZX's agricultural products, and came as it was in the process of setting up its dairy futures trading.
At the time of the sale, NZX said the grain exchange had registered more than 1,100 grain growers, 100 brokers and 200 buyers and bulk handlers across Australia are registered, and was set to link with a further 13,000 growers registered with GrainCorp, that country's largest grain bulk handler.
NZX shares were unchanged at $2.35 in trading yesterday, and have climbed almost 54 per cent this year.