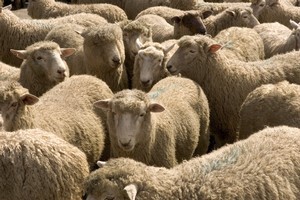 The High Court has temporarily stayed the sale of Wool Services International (WSI) to Cavalier Wool Holdings until there is an outcome to a challenge big transtasman carpet-maker Godfrey Hirst has made to the Commerce Commission's approval of the deal.
"There are serious flaws in the Commerce Commission decision of June 9 to grant authorisation for a sale of WSI to Cavalier," said Godfrey Hirst general manager Tania Pauling.
"We are relieved that WSI's business cannot, ahead of an appeal, be dismantled by Cavalier as it seeks to extract monopolistic benefits."
The High Court has set a hearing date for the appeal of August 22.
Godfrey Hirst, which bought the assets of Feltex New Zealand out of receivership in 2007, mounted its appeal against an approval given one month ago for the creation of a monopoly in the nation's wool scouring.
"We are struggling to see how a regulatory body can allow for a monopoly in a key New Zealand industry which will have implications not only for direct users of New Zealand scouring but also for the woolgrowers, manufacturers and end users of products, which utilise New Zealand coarse wool," Ms Pauling said at the time.
Cavalier wants to relocate WSI's scouring plants from Kaputone (near Belfast, north of Christchurch) to Timaru and from Whakatu to Cavalier's nearby plant at Awatoto, between Napier and Hastings. Cavalier would also mothball scour lines at its own Clive and Timaru plants, and take over WSI's 50 per cent stake in the Lanolin Trading Company.
The purchase and rationalisation would leave Cavalier Wool as the nation's only remaining wool scourer, and Cavalier chief executive Nigel Hales told the commission that if the purchase went ahead, the subsequent rationalisation of the wool scours would be his eighth in 10 years.
The merger of the wool scouring businesses "is part of the structural changes that the industry requires to gain efficiencies, continuous improvement and remain competitive with our international woolscourer competitors", he said.
The Commerce Commission has a role as an anti-trust regulator, but chairman Dr Mark Berry said although the acquisition would clearly reduce competition in scouring and might lead to some price rises, the Commerce Act allowed these losses to be outweighed by likely cost savings in the sector.
The proposal has been opposed by directors of WSI, whose two biggest shareholders - Plum Duff Ltd and Woolpak Holdings with a combined 64 per cent stake - are in receivership.
Cavalier Wool is a joint venture between carpet-maker Cavalier Corp, the Accident Compensation Corporation and private equity investor Direct Capital Investments.
- NZPA